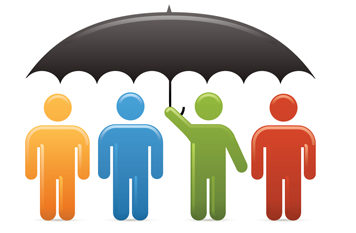 Google, Yahoo, Microsoft and Ask has come to an agreement and announced the new Meta tag 'canonical' which can tell search engines which URL it should have for the current page. This means that the times of duplicate content are about to end. This new ingenious element will benefit big ecommerce websites in particular.
What is it?
Canonical element is the new <link> element that should live in the <head> section of the page. This element tells search engines that there is only one 'official' URL name for particular page. Therefore, no matter how many variations the URLs this one page has, there is only one address crawlers will recognise. According to Matt Cutts at Google, canonical element is like a softer version of 301 redirects.
Example:
Let's consider URL http://mysite.com. Duplicates can occur when any given webpage has multiple URLs that point to it. Search engines can see it in many other ways including:
http://mysite.com/default.aspx
http://mysite.com/default.aspx?promo=ABC
Now, by adding:
<link rel="canonical" href="http://mysite.com"/>
… we tell search engines that the URL for this page is always http://mysite.com
Why should I use it?
To eliminate duplicate content which can eventually harm site's rankings

To organise the URLs structure and focus on other important SEO issues

All major search engines have introduced it so it has already become an industry standard
Who should use it?
Although every webmaster and website owner can use it effectively, the tag will have a significant impact on big transactional websites, ecommerce sites in particular. Webmasters of such websites deal with a lot of duplicate content pages. A good example of that can be session ID pages on product listings where the same Meta data is present on pages within the category.
Facts you need to know about before implementing canonical
You can use a relative path to specify the canonical, but it is advisable to use relative paths.

It is fine if the canonical is not an exact duplicate of the content and search engines will allow slight differences in content, e.g. sorting products

If the rel="canonical" returns a 404 search engines will

continue to index the content and use a heuristic to find a canonical.

Pages with rel="canonical" can be a redirected. Y

ou can specify a URL that redirects as a canonical URL.

You must avoid 'canonical loops', so do not say that page A points to B, and B points to A.

You can't use this link tag to suggest a canonical URL on a completely different domain? In other words, if you want to point to different domain, you should still use the permanent redirect (301)
Pod1 uses special extension plug-ins which can be built into the content management system allowing the client to specify which canonical URL to choose, e.g. Magento Platform.